Hallo allemaal,
Vanavond was een gezellige avond, hij begon redelijk rustig, maar na een tijdje werd het feest toch redelijk gezellig druk. Iets later was men dronken genoeg dat de sfeer van gewoon gezellig naar super feestelijk ging, dit was rond een uur of 2 of toch niet. We weten het niet meer. Even tussendoor een kleine sfeerimpressie: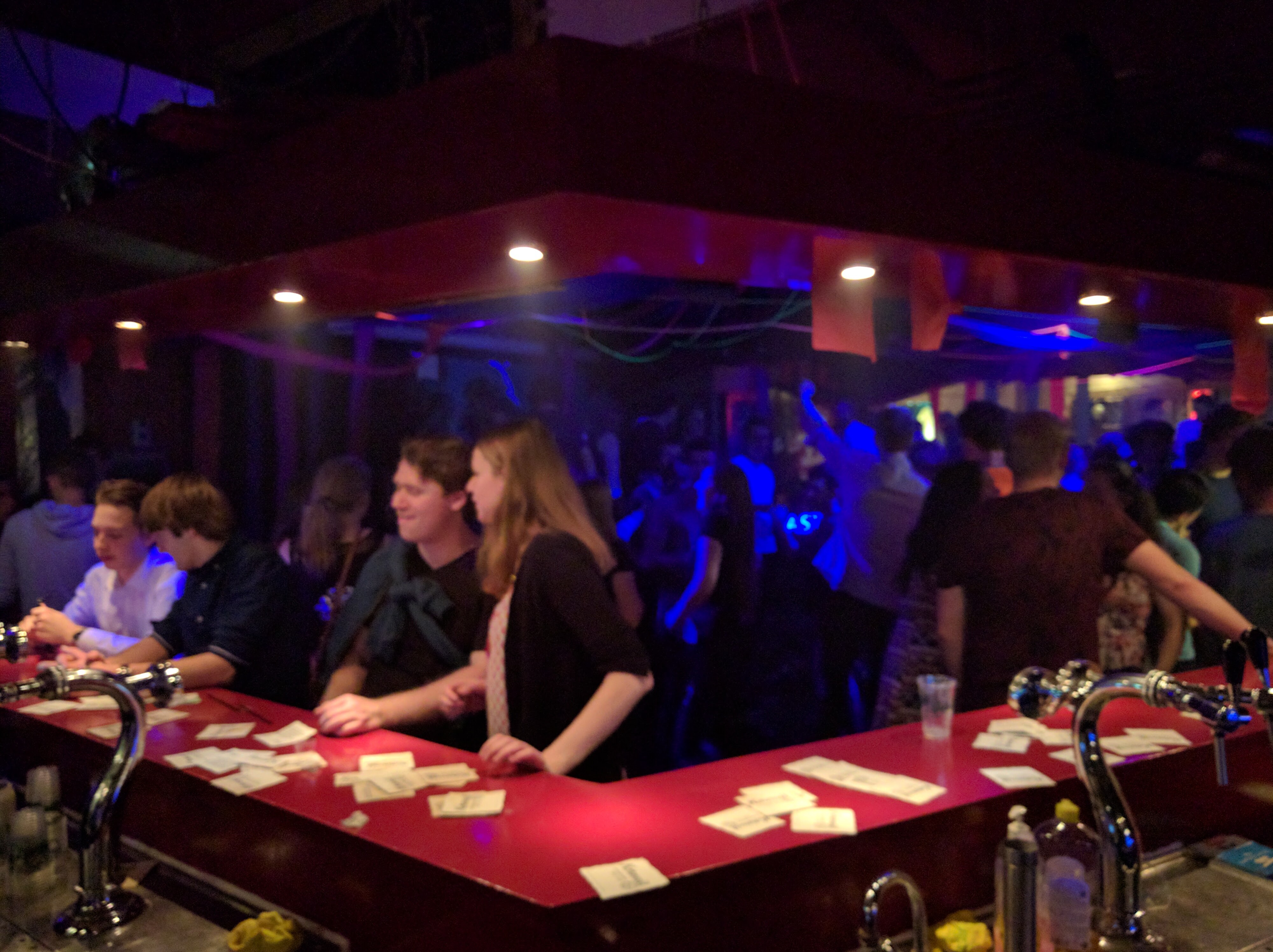 Maarja, misschien denk je tot nu toe 'wat een prut logboek stukje'. Dat is misschien wel waar. Om dit goed te maken hier een foto van onze tappers: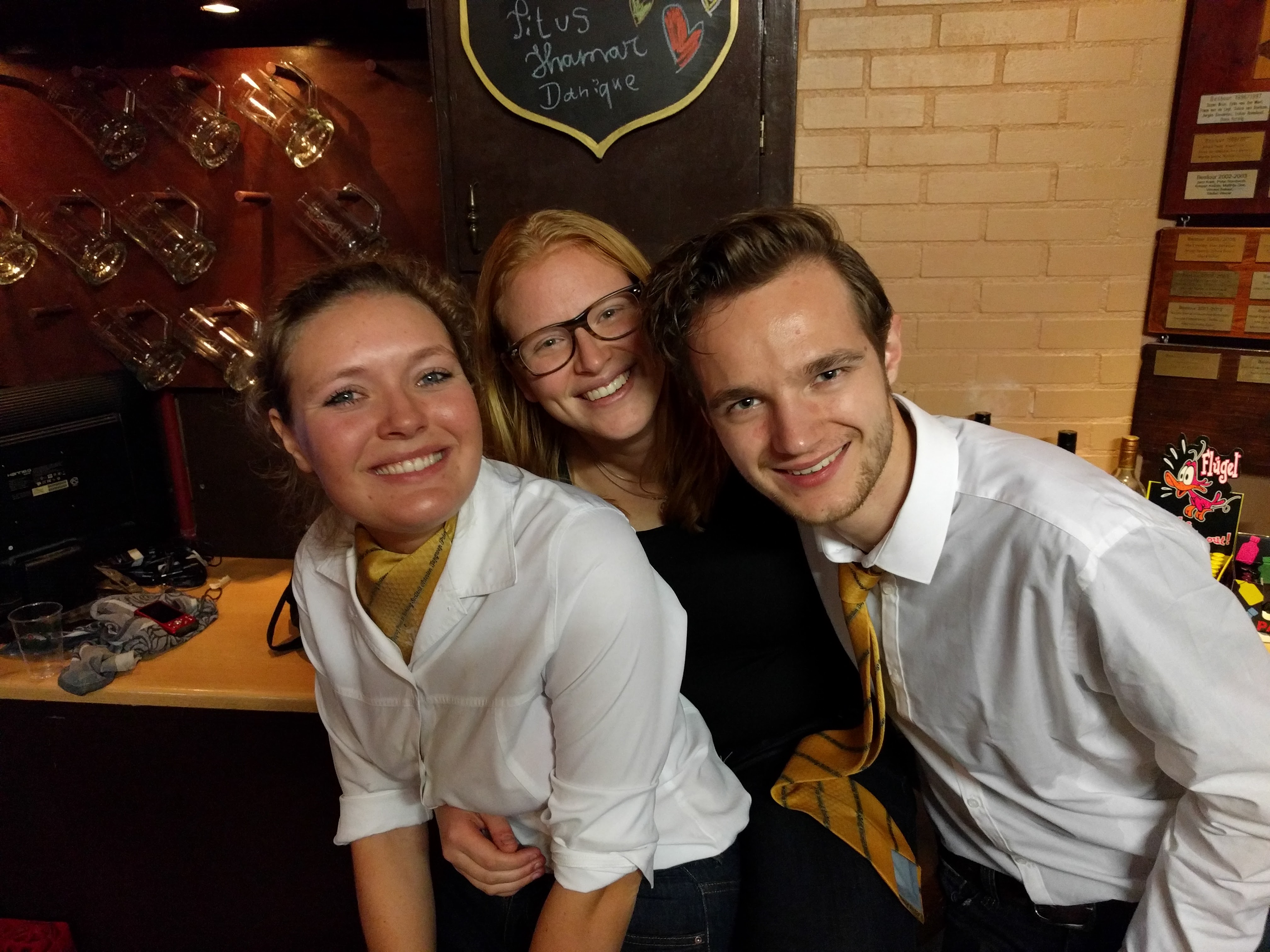 Titus, de held, zijn eerste keer, en dat bij zo'n feest. Thamar en Danique stonden versteld van zijn skills. Om dit toch te checken deze poll:

Laden ...